The date has finally been set!
We're officially celebrating the Princeton Katzenjammers' 40th Anniversary the weekend of Oct. 4th, 2013.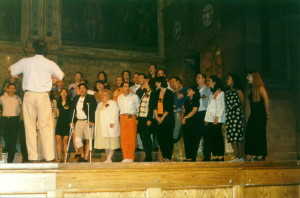 More details to come, but please start making plans to hit Princeton on Friday, October 4th (or your Music Directors will be angry at you for missing rehearsal!).  The big concert will be held on campus on Saturday, Oct 5 at 8pm, with a variety of other activities throughout the weekend.