Blair Arch was rocking last Saturday night with the 2014 edition of the Katzenjammer Alumni Archsing!
We had a great turnout, including six members of the Class of 2009 (back for their 5th reunion).  Off years were also well represented!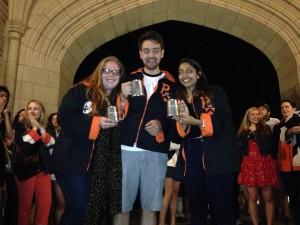 A special congratulations to the Class of 2014!  Tadesh, Nikhita, and Dina…. welcome to wonderful world of KJ Alumni!
Fine job!
Counting down the days until Reunions 2015….